Win Airfare to Florida!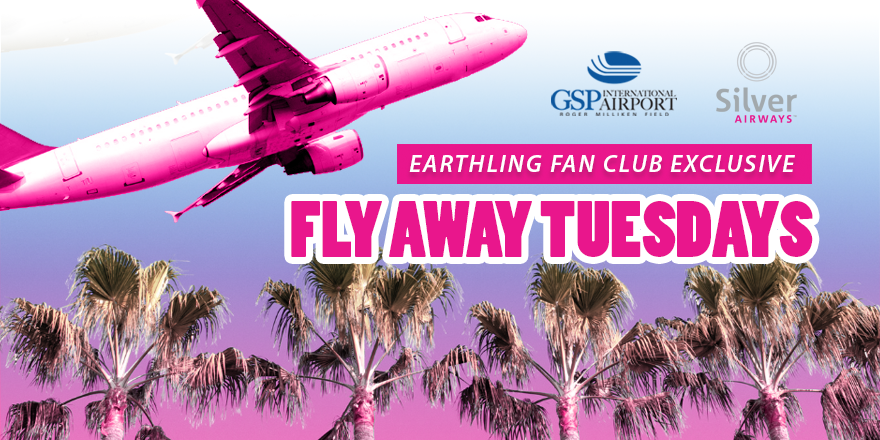 Fly away to Florida each Tuesday in April with Silver Airways, Greenville-Spartanburg International Airport, and Earth-FM!
Each Tuesdays in April you'll have the chance to win airfare for two on Silver Airways to one of the new direct Florida flights in either Orlando, Jacksonville, or Tampa.
As an Earthling we're giving you the secret songs and the times they'll play to win! Sign up to join the Earthing Fan Club: earthfmwrth.com/content/all/join
When you hear the song, dial 844-Earth-FM (844-327-8436). The 7th caller wins a PAIR of tickets!