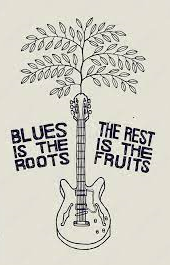 7:30 PM on Wednesday, March 22 - 10:00 PM on Thursday, March 23
All you need to know about Buddy Guy that the music genre that he has come to embody, the Chicago Blues, could never hope to contain him.
In the more than 55 years since the Louisiana moved to Chicago and embarked on one of the most influential careers a guitarist could ever hope for (just ask Eric Clapton), Guy is still pushing the envelope of his artistry. But what is remarkable about this Rock N' Roll Hall of Famer is that he isn't sacrificing an iota of his relevancy while doing so. Guy proves it not just in concerts that are as high energy now as they were when he was heralding a rock guitar revolution in the 1960's, but also on the charts. His 2010 musical autobiography-of-sorts Living Proof was the blues legend's highest carting record to date, while his 2013 double disk follow up Rhythm and Blues was #1 on the Blues chart and showed 77-year-old to be every bit the firecracker as guest stars Kid Rock and others. If his last few decades have proven anything, it's that a ticket to a Buddy Guy concert isn't simply a tour through blues history, but an opportunity to see a genre's foremost practitioner still at the top of his game, with as much to say as ever has.
Announced on October 18th, pre-sale tickets go on sale October 19th, and ticket sales to the general public go on sale Friday October 21st!
Lee and Bill will be giving lucky winners a chance to win before tickets go on sale!
Enter below for your chance to win tickets to see the blues aficionado himself, Buddy Guy! Don't miss this amazing opportunity!
Location:
Spartanburg Memorial Auditorium
385 North Church Street
Spartanburg, SC 29303
Google Map