Wade Hampton High Raises Money for the Meyer Center!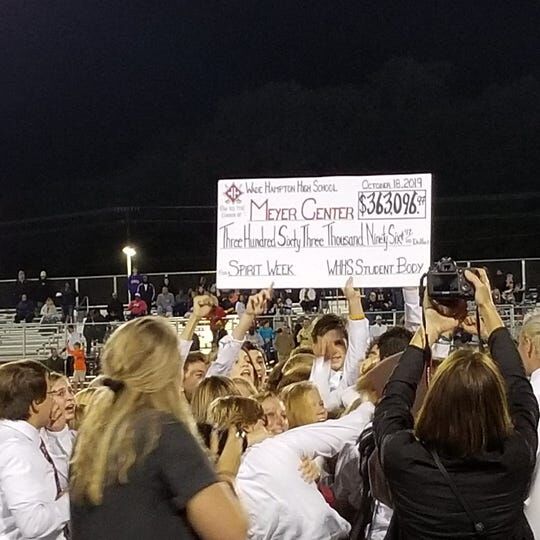 Congratulations are in order for the civic minded students at Wade Hampton High School. The 2019 spirit week fundraising event just wrapped up, and I'm elated to say that students rose over $363,000 for Greenville's Meyer Center. The spirit week tradition, which has raised millions of dollars, started with Wade Hampton and Eastside high schools back in the late 1970's. The effort each year is designed to include all students, teachers, parents, and community members. This year's beneficiary is the Meyer Center for special children, which provides critical education and therapeutic services for children with special needs. There is currently a waiting list for the Meyer Center, but this money from Wade Hampton High School will help with growing its enrollment. It just goes to show you that young people are indeed caring, generous, and kind. Way to go Wade Hampton High School! I am so proud of what you accomplished.
Read Greenville News' story here.