Thought of the Day with Tommy Kaye: Deep Thoughts and Deep Dish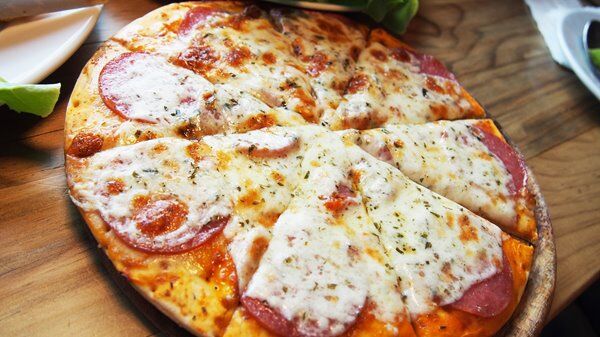 Salutations Fellow Earthlings,
One thing about holding down the night shift is that I don't get to eat my supper when most people do. (Anyone who works 2nd shift knows what I am saying!!) So, I often have pizza delivered since, after all, Pizza is the PERFECT food and easy to eat while playin' the hits! (Although hot dogs are perfect too). Pizza is also a deeply personal food. Do you choose New York or Chicago style or maybe one of those fancy-schmancy California style pizzas with the non-dairy cheese and tofu? Do you fold your slice, or do I even want to open that Pandora's Box? Some folks like to use a knife and fork to eat their pizza, (if you do you may want to just stop here and go back listening to the Greatest Hits on Earth because we have nothing more to speak about).
Next, we must consider the toppings. Supreme or veggie, simple pepperoni, cheese, or do you make it totally custom? What about the debate, "Does pineapple belong on a pizza?" I have to say yes because, well, Momma Kaye loves Canadian bacon and pineapple on her pizzas. I can't go against my momma!
With so many criteria to consider it leads us to the question, who has the best pizza in Greenville? I recently saw a pretty good list pizzerias and what I realized was that they all had pretty good reviews. I am partial to the pies from our friends at Sidewall Pizza, not just because they were an advertiser here on Earth FM, but because the pizza is just plain good. I'm also a fan of Merrell's in Greer. So, email me your thoughts at [email protected], and I may share your suggestions on air. Until then, let's order up a large supreme with hand tossed crust and extra cheese, grab some Dr. Pepper, and enjoy listening to the Greatest Hits on Earth, after dark!
Till then all you night owls!