The King and Ronald McDonald Besties?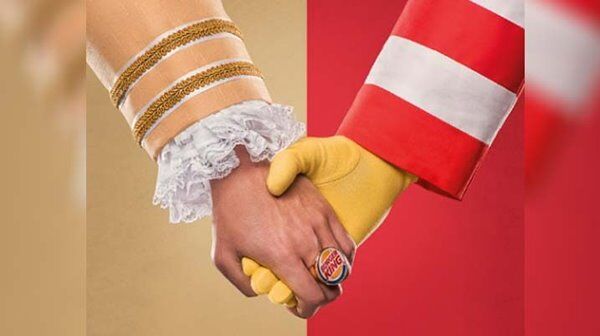 You don't see this every day in the corporate world! Did Burger King and McDonald's Join Hands To Fight Cancer?! Yes, in Argentina.
But why would the two fiercest burger competitors join forces? To boost McDonald's campaign for their annual fundraising campaign where the fast food restaurant donates $2 to Children With Cancer for every Big Mac and signature burger they sell.
Burger King launched a 'Day Without Whopper,' where it stopped selling their top selling Whopper for a day in order to re-direct and increase sales to McDonald's.
This seemed to resonate with patrons and consumers extremely well, based on the numerous social media posts.
So, Earthlings, if Burger King and McDonald's can join together, think of your fiercest competitor and what you could do for the rest of the earth!