He See's When You've Been Drinking
Earthlings, be safe this holiday season on the roads! Please, get a DD, UBER, LYFT, etc. New Year's Eve is the second biggest drinking holiday in the US next to Mardi Gras. In fact, last year there were 285 drunk-driving-related deaths between Christmas and New Year's alone.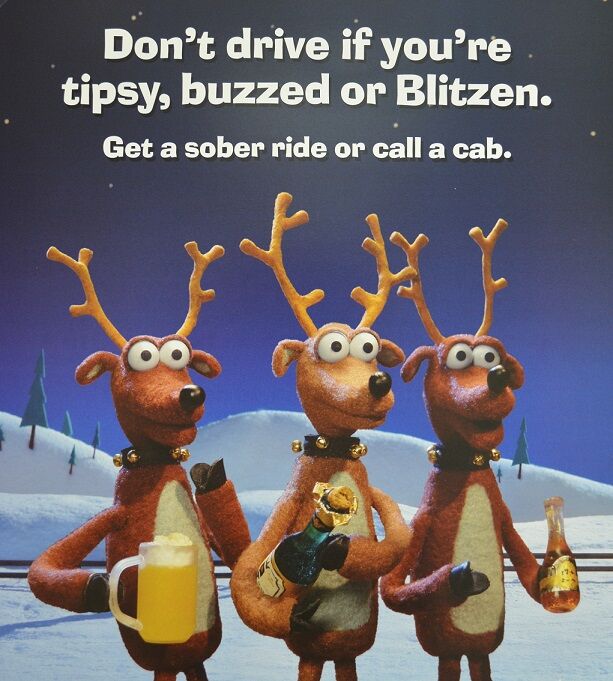 South Carolina ranks #3 as the most dangerous state for impaired driving. For us specifically, that's an average of 5.72 deaths for every 100,000 South Carolinians.
The U.S. National Institute on Alcohol Abuse and Alcoholism reports that drunk drivers play a role in 40 percent of traffic deaths over Christmas and New Year's. That's an increase of 12 percent over the rest of December.
According to the Centers for Disease Control, every day about 30 people die in the United States —one every 51 minutes —due to wrecks involving someone under the influence of alcohol. Crashes related to alcohol killed more than 10,000 people in 2012 alone.
Driving under the influence causes a large number of fatalities, especially during the holidays..
The U.S. Department of Transportation reports that 300 Americans die each year in the handful of days surrounding the Christmas and New Year's holidays. An average of 27 people die each day in December due to drunk-driving wrecks. Throughout the year, more than 10,000 people die on U.S. roads —equal to 20 jumbo jets crashing — because of drunk driving.
Check out the full report on impaired driving here: https://www.safewise.com/blog/states-by-highest-impaired-driving-rate/