Craig Goes Black...Friday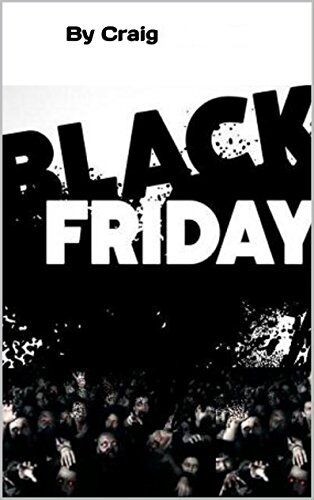 Craig Debolt here, with the breakdown locally on Black Friday and the impact for local brick-and-mortar retailers in Greenville. It would seem they still have one major advantage over e-commerce this holiday season: last-minute shopping!
By analyzing transaction data at 52,000 local retail shops across the United States for every day of the 2018 calendar year, we can find out when these retailers are busiest.
Among the findings for South Carolina, revealed the No. 1 week of the year for consumer spending is the last full week before Christmas, suggesting local retailers are the preferred destination for last-minute shoppers.
Other holiday-season findings for retailers in Greenville:
From Black Friday to Christmas Eve, the average retailer in Greenville sees $932 in daily revenue (16.4% over the average) from 13 transactions (up 18.2%) with an average purchase price of $70.38 (down 2.5%).
The period from Black Friday to Christmas Eve accounts for 9% of all yearly consumer spending at local retailers.
Holiday-season findings on a SC level:
Similar to their big-box counterparts, Black Friday is big for small shops, too. Even though 31% of local retailers were closed, it was still the No. 28 sales day of the year, thanks to a 47% increase in consumer spending over the average.
2 of the top 10 days of the year for consumer spending fall between Thanksgiving and Christmas:

No. 3 - Friday before Christmas
No. 10 - Saturday before Christmas

Small Business Saturday still isn't a top day of the year for local retailers (No. 166 for consumer spending).
Despite conventional wisdom, November and December were not the top two revenue months of the year for local retailers nationally or in any state.
Here's a state-wide look at how local retailers fare during the holidays:
Holiday Spending at Local Retailers in South Carolina

City

Avg Daily Revenue

Avg # Daily Transactions

Avg Purchase Price

% of Annual Revenue

Anderson

$522

10

$51.20

7.7%

Beaufort-Port Royal

$993

18

$53.78

12.2%

Charleston-North Charleston

$987

12

$81.18

8.6%

Columbia

$992

13

$76.32

9.4%

Florence

$1,119

14

$80.18

11.2%

Gaffney

$490

8

$59.83

7.3%

Greenville

$932

13

$70.38

9.0%

Greenwood

$833

15

$55.46

8.4%

Hartsville

$920

9

$104.08

13.4%

Hilton Head Island

$1,027

15

$68.13

8.0%

Lake City

$538

16

$33.21

13.0%

Mauldin-Simpsonville

$559

10

$58.37

8.4%

Myrtle Beach-Socastee

$823

8

$99.14

6.9%

Orangeburg

$493

7

$72.24

8.1%

Rock Hill

$1,847

12

$158.97

10.8%

Seneca

$816

10

$83.97

9.9%

Spartanburg

$1,022

14

$74.97

8.8%

Sumter

$818

9

$88.63

11.3%

Walterboro

$858

11

$80.95

7.2%