America's Favorite Turkey Dishes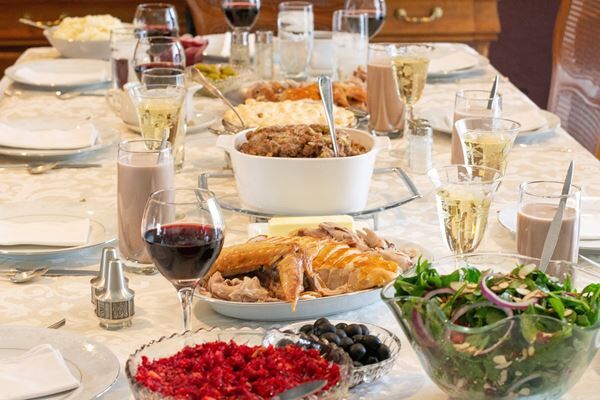 Grab your stretchy pants, it's Thanksgiving time! Is there a more American holiday than Thanksgiving? It's a holiday centered around being family and stuffing your face with great food. Thanksgiving has the best food. Turkey, cranberry sauce, sweet potato casserole, mac and cheese, green bean casserole, all of these make a great feast, and that doesn't include the pies for dessert.
With all these tasty foods to choose from, it's no surprise that certain places have there favorites. SatelliteInternet.com recently analyzed Google Trends to find the most sought after Thanksgiving recipe in each state.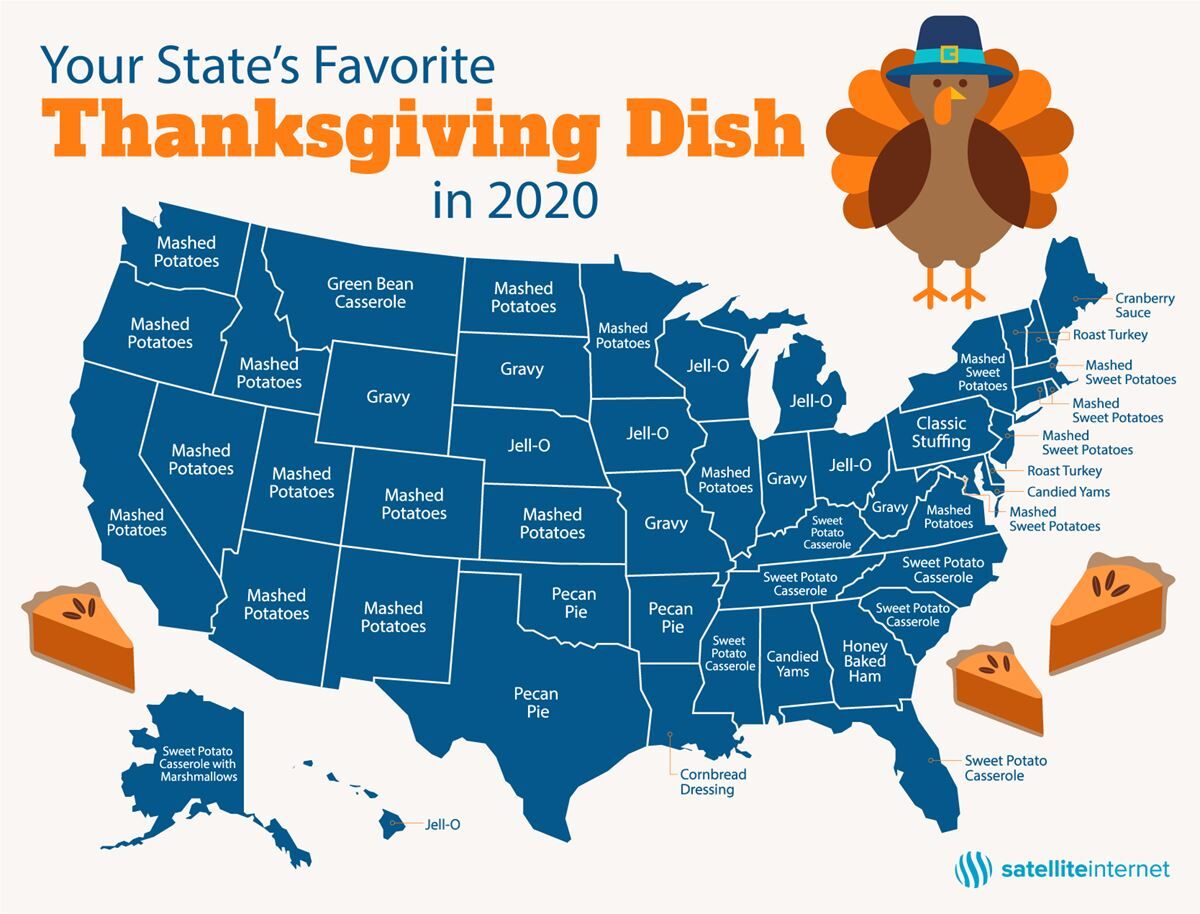 South Carolina's most-searched dish was sweet potato casserole, which is my favorite Thanksgiving side. Surprisingly, there was no love for rolls, cranberry sauce, or pumpkin pie. It's also apparent from this list that America loves its mashed potatoes, as it tops eighteen states!
Did your favorite Thanksgiving dish make the list? Read more about the top Thanksgiving treats at SatelliteInternet.com.