A Thought of the Day from Tommy Kaye: Don't Forget the Flowers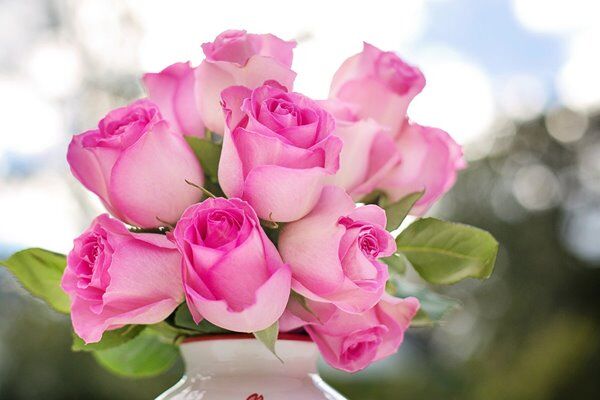 Hello from the wee hours of your morning,
Earthlings, its Valentine's Day week. Something you wouldn't know about me is that I grew up in a family of florists. We have owned our shop since 1964. I think I worked every single Valentine's Day until 2014 when I moved out here to beautiful Greenville. Believe me when I say, please don't wait till the last second to order your flowers, chocolates, or whatever you are planning. It was always toughest when at 4pm on Valentine's Day we had just scraps left in the cooler and a line of guys begging us to save their hides because they forgot to get their beloved that small token that says, "I really do appreciate you picking up my socks when I drop them in the living room every night." We always felt bad because we wanted to help, but really couldn't, unless a ficus plant with a pink bow was the way your lady rolled. I sure don't miss the wrath of the scared husband or the fearful boyfriend, and believe me when I say I have seen plenty of both!
If you do forget or neglect, let me help you out. I have learned the hard way over the years that a little construction paper, a glue stick, some scissors, and a little creativity can almost be better than flower. MAKE A CARD! Gifts and trinkets are fine, but something hand made really screams FROM THE HEART! Isn't all we ask on the day of love that we offer our heart that offering is returned in kind?
Another great idea is going old school and make a mixtape. Remember mixtapes? Sitting by the radio with your finger on the record button, waiting until you hear the first note of that Chicago song you have been waiting for since the DJ said it was coming up 10 minutes ago, and forming the tape that perfectly captures your love for your special someone. Mixtapes are a FROM THE HEART gift if there ever was one.
For all my friends celebrating Singles Awareness Day… I say have fun! We'll talk again on the 15th Heh heh hehhhhhh.
Wishing All The Best,