A Thought For the Day From Tommy Kaye: Do I Miss L.A.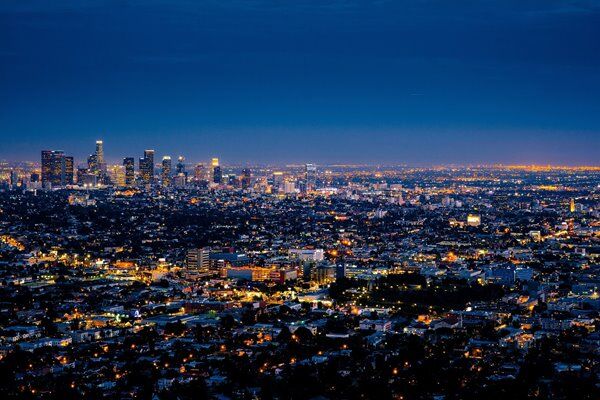 Salutations, Earthlings. I assume most of you by now have picked up that I am a transplant from La La Land, Cookesville, USA, also commonly known as the Left Coast, California; Los Angeles to be exact. I am frequently asked two questions. Why did I move here, and do I miss L.A.?
The why is a little complicated but can be simplified by saying, "A girl." I met a girl who grew up here in Greenville. She was in Pasadena, (home of the Rose Parade,) and she wanted to move back here, badly. I was so tired of the brand of politics, the expense, and the pace of living in L.A. that I wanted to move as well. So, we did. It wasn't hard for me as my grandfather was born and raised just down 85 in Elberton, Georgia. I had been to visit several times and knew I loved this part America. After quitting a job at a big LA Radio Station and saying a difficult goodbye to some lifelong friends, I hugged my family and said, "Catch ya later," to the surfboards, smoothies, and Priuses.
As for the question, "Do I miss L.A?"… Not really. Sure, I watch TV or a movie and see some very familiar places; I even see a name or two in the credits and realize that my friends were lucky enough to get some work. L.A. is certainly a lifestyle, but so is Greenville. This is a great town the lots of natural beauty, a killer arts scene, and some of the nicest people around. Just a short drive and I can be in another unique and equally as beautiful part this country; I just have to pick a direction and go. Adventure is waiting for me. I also love the history that the Upstate holds. It's something you don't find in Los Angeles. The beginnings of what has become America can be traced to this very state. I doubt I will ever get tired of exploring South Carolina. Sure, I am not spending hours battling rude people on the interstate or in downtown traffic, (I'm just trying to get to my hot yoga class). Instead, I get to enjoy my time with friends and family eating at some of the finest restaurants, seeing the same movies, hiking in far more beautiful mountains (And they're actually GREEN). So, in response to "Do I Miss LA?"… No way! Honestly, I don't have time to.
There you go… Now you know a little more about that voice interrupting your favorite music each night from 7-midnite (Except Friday when Craig takes over the station… but that is a whole different story😉 )
Till Next Time my Earthlings After Dark.